Cedar Park Deck Contractor understands that your home in Cedar Park, TX is your safe haven, the personal space where you spend quality time with your family. It is also the place where you invite the people most important to you. A sturdily constructed deck or a beautifully made pergola can be the perfect venue for entertaining family and friends. Additionally, a pool deck Cedar Park, TX is perfect for weekend bonding with your family and spending time outside. When considering your outdoor entertaining space, covered patios easily transform the area into a functional spot that looks cozy and stylish. These structures make your home in Cedar Park, TX more attractive while providing additional space to host gatherings and parties. Cedar Park Deck Contractor is the reliable and professional deck builder for your outdoor projects.
Do you look at your backyard and dream of a more functional space where you can enjoy the outdoors? Perhaps you want to update your yard, garden, or pool. Adding a deck, pool deck, pergola, or covered patio not only accomplishes these things but also adds value to your property in Cedar Park, TX. We combine aesthetics with functionality to make your home more appealing and enjoyable. These structures make a great addition to your home, both in beauty and in market value.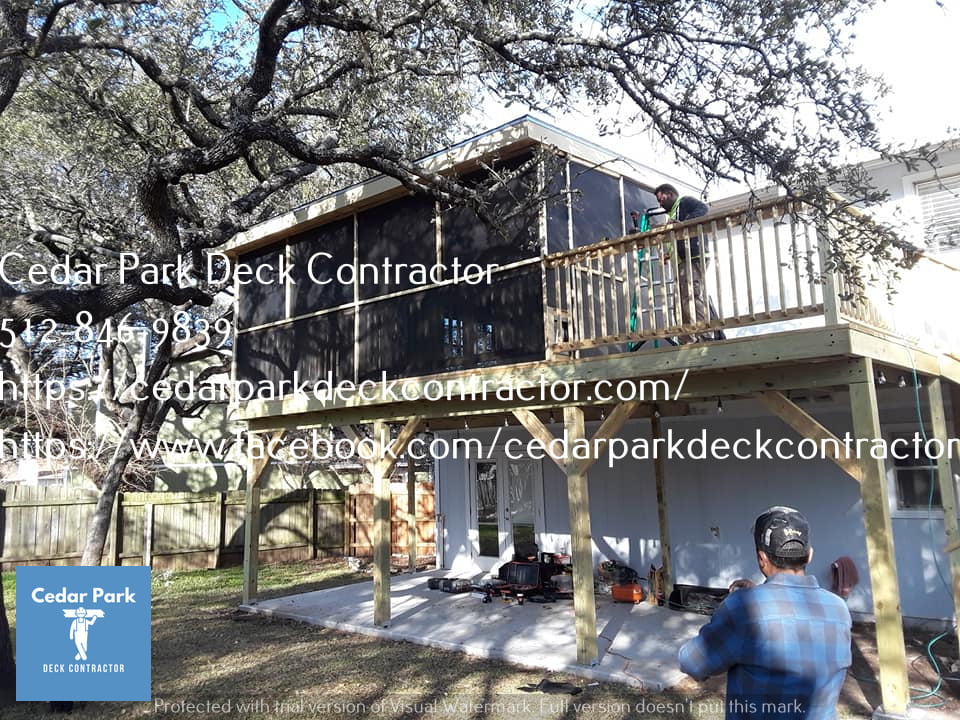 Cedar Park Deck Contractor is the go-to company for sturdy outdoor additions like decks, pergolas, and covered patios. We are also the pool deck contractor Cedar Park TX residents seek to maximize the space in their pool area while guaranteeing safety during pool time. We are in business to help homeowners and business owners alike in creating stunning and structurally sound outdoor additions. These structures effectively increase the usable square footage in homes and businesses. Additionally, we ensure that you, our valued clients, get the best service and most extraordinary finished product. We are the best professional deck contractor in Cedar Park, TX.
Pool deck construction is one of our specialties. We only use the best materials and our builders are highly trained. Therefore, we build the sturdiest and safest pool decks Cedar Park TX for you and your family. Our pool deck contractors have a variety of materials you can choose from, and we are always happy to involve you in the planning of the pool deck. Additionally, it is important to us that our customers in Cedar Park, TX get the pool design they desire. Whatever the material or design you choose, we guarantee that you will have the perfect pool deck for lounging and entertaining. We also incorporate safety features that any conscientious pool deck contractor would prioritize in outdoor structures like a pool deck.
A commercial deck is a functional and stylish structure to add to any place of business in Cedar Park TX. It provides additional seating space for customers, display area for products, and more space overall to create an inviting atmosphere. As a highly experienced commercial deck contractor, we have built decks for various places of businesses. Our commercial decks effectively combine class and efficiency, aesthetics, and functionality. We tailor-fit all structures to accentuate the business's design. Additionally, construction for commercial property maximizes the current space and allows customers and staff to fully enjoy the area. We build commercial decks Cedar Park TX business owners claim to have attracted customers, consequently giving their business a boost.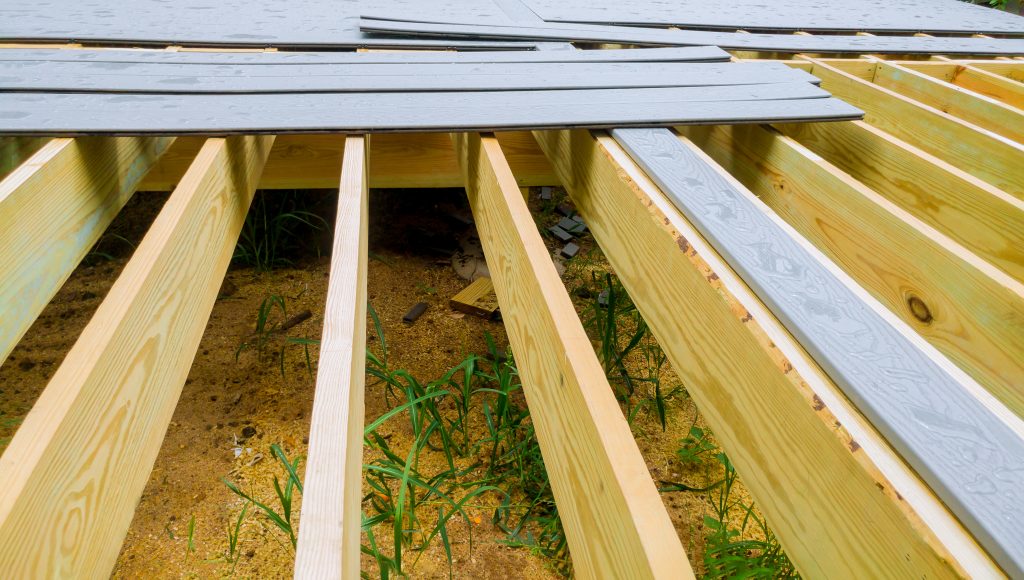 A deck undoubtedly adds to your property's beauty, functional space, and even market value in Cedar Park TX. Decks however, may require repair due to exposure to the elements, infestations, rot, or just general wear. Cedar Park Deck Contractor offers immediate deck repair in order to prevent further damage. This also ensures the safety and integrity of the structure. We do the most efficient and effective deck repair for Cedar Park residents and the surrounding areas. Our deck builders not only construct the sturdiest decks, but they are highly experienced in repairing them. This is why most residents seek our help in evaluating, repairing, and maintaining their decks.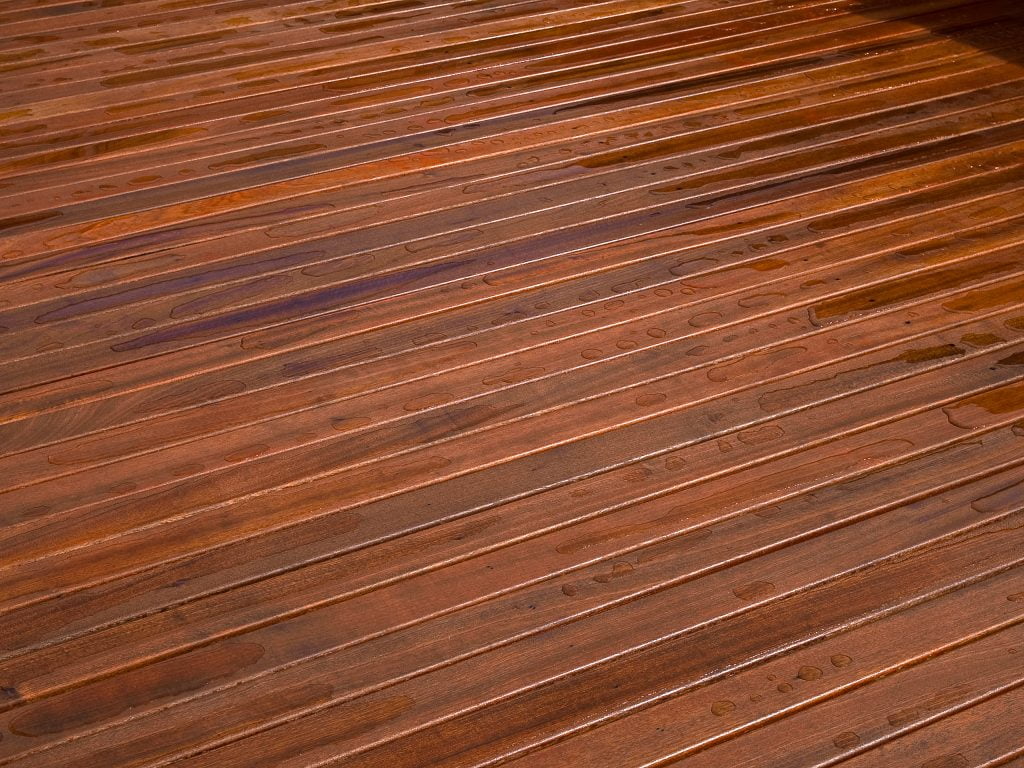 Homeowners and businesses regularly seek the deck staining Cedar Park Deck Contractor provides. We have perfected our deck staining services because we believe in the added protection it provides for the decks that we build. We have a wide range of shades and products that best suit your needs. Whether the stain is for coating and finishing, treating the wood, or an extra layer of protection, our crew can help. We provide high-quality deck staining that adds an extra layer of beauty to your new deck structures, and revitalizes your older decks. Additionally, we stain a variety of structures, not only decks.
Outdoor Structures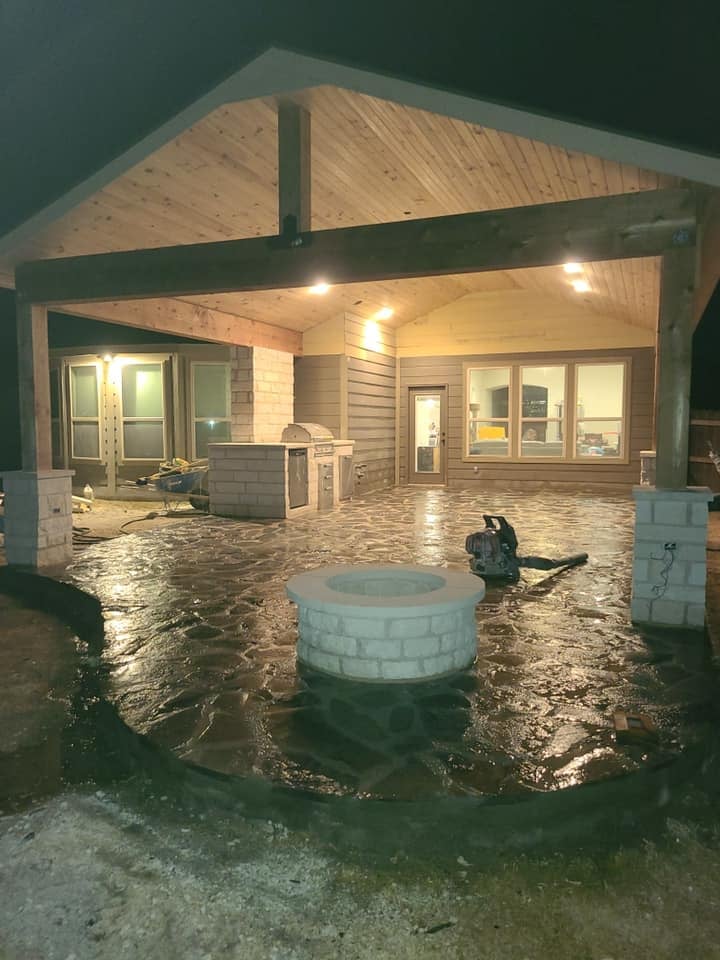 Covered patios absolutely increase the versatility of your property in Cedar Park TX and provide an appealing addition to your home or business. At Cedar Park Deck Contractor, we build covered patios that perfectly capture that coveted balance between aesthetics and functionality. We believe in the importance of creating beautiful outdoor structures. Additionally, we also believe that the structure's integrity must be a priority. Cedar Park Deck Contractor creates covered patio designs that seamlessly fit the design of your existing structures. Our builders also develop plans custom-fit to our client's preferences. Therefore, our designers are in the business of materializing your dream patio Cedar Park TX.
We build pergolas of various sizes, designs, materials, and colors. For this reason, people from Cedar Park TX and the surrounding areas seek our carpentry services. Our builders have the skills to build pergolas with a simple, yet elegant design. Additionally, we create highly intricate structures with any additional features requested. Cedar Park Deck Contractor creates pergolas that quietly complement your landscape. On the other hand, perhaps you prefer a more fancy pergola. One that majestically captures the attention and is worthy of being the centerpiece of your outdoor area. Our company is a trusted pergola builder Cedar Park TX. We are known for our efficiency skillful craftsmanship.
About Cedar Park Deck Contractor
At Cedar Park Deck Contractor, we understand the importance of having an attractive and functional outdoor space for all residential and commercial properties in Cedar Park TX. Therefore, we are always thrilled to be part of building and renovating various types of outdoor areas. Our favorite part of this job is witnessing our client's dreams become reality. Because we want our customer's to be happy with what we build, we make it a point to provide the most remarkable structures and finished projects. More than that, we have deemed it a priority to provide the best customer experience and exceptional customer service for every job we complete.
Cedar Park Deck Contractor takes pride in our team of experts and professionals. We walk with clients through every stage of the design and construction processes so that all questions are clearly answered and all requests sufficiently addressed. We ensure that an open line of communication is maintained with our clients even after the project is done. This is a courtesy we are happy to provide as part of the high customer service standards we hold to. You have access to your project foreman so that you can discuss any concerns or questions that arise. At Cedar Park Deck Contractor, we are more than a crew of professionals. We are friends, and family, and we gladly welcome each client into our circle of friendship.
Contact Us Today
Cedar Park Deck Contractor upholds the principles of integrity and hard work. Additionally, we strive to surpass every client's expectations with the provision of a perfect outdoor structure. Not only do we build durable and functional decks for residential and commercial properties, but do much more. Our crews excel in construction of safe and sturdy pool deck building. But it does not stop there. We build exceptional structures that compliment any outdoor area in Cedar Park TX. A covered patio built by our carpenters provides protection from the weather and an opportunity to upgrade your space. Additionally, the pergolas that we design and build add beauty and value to the property they adorn. As you can see, we provide the most efficient services, from construction to repair. Call us for all your deck building, pool deck building, and carpentry projects. We happily serve Cedar Park TX and the surrounding area.
Get in touch with Cedar Park Deck Contractor today. Let us begin transforming your current outdoor space into a stunning venue for fun and relaxation. Give us a call at 512-846-9839.
From some of our satisfied customers:
"I've always wanted a pergola for our small garden but I was unsure about the exact design. Cedar Park Deck Contractor built the perfect pergola for us." Monica Jones
"I am really happy with our new deck, especially the staining and the customized railing you guys made for it. It's a favorite spot for everyone." Olga Martinez
"I almost didn't recognize our backyard when your team was done with it. The deck, the pergola, and the covered patio were all so perfect." Luca Brown
"Cedar Park Deck Contractor built a great deck for our old house which helped in selling it quickly at a better price." Ted Williams
Cedar Park, TX
Thirty miles from Austin, TX, Cedar Park is a lovely place to visit and live. A rapidly growing area, Cedar Park is home to the Austin Steam Train, and the HEB Center. The HEB Center is a sports and entertainment venue that hosts Austin Spurs Basketball, Texas Stars Hockey and many famous musicians. Additionally the Crossover, a world-class facility designed for sports, training, and entertainment is located in Cedar Park, TX. The Crossover is home to Chapparal Ice which offers ice skating, hockey, curling and so much more. Therefore, Cedar Park TX, is a great place to work and play!