Cedar Park Deck Contractor is the pergola builder for your residential or commercial property.
Do you desire a creative and functional garden area for your outdoor space? Perhaps you are looking to upgrade and improve the ambiance of the area where you entertain friends. Does your commercial property need a facelift and some added style to display your class to the neighbors? Whatever your vision, a pergola is a perfect addition to your outdoor space.
Design an area for your garden
We are the pergola builder who understands the beautiful relationship between pergolas and plants. Pergola construction is perfect for those who enjoy house shade-loving plants and beautiful creeping vines and flowers. These structures are particularly good with rose bushes. Our carpenters have built pergolas that double as a comfortable space for relaxation and also a home to precious plants. Additionally, we construct pergolas artfully installed with shelves and hooks for plants. Place a structure like this next to a table with a couple of chairs for lounging among the refreshing greens and bursts of colors. This is one great example of how we skillfully combine aesthetics and functionality, befitting our clients' particular needs.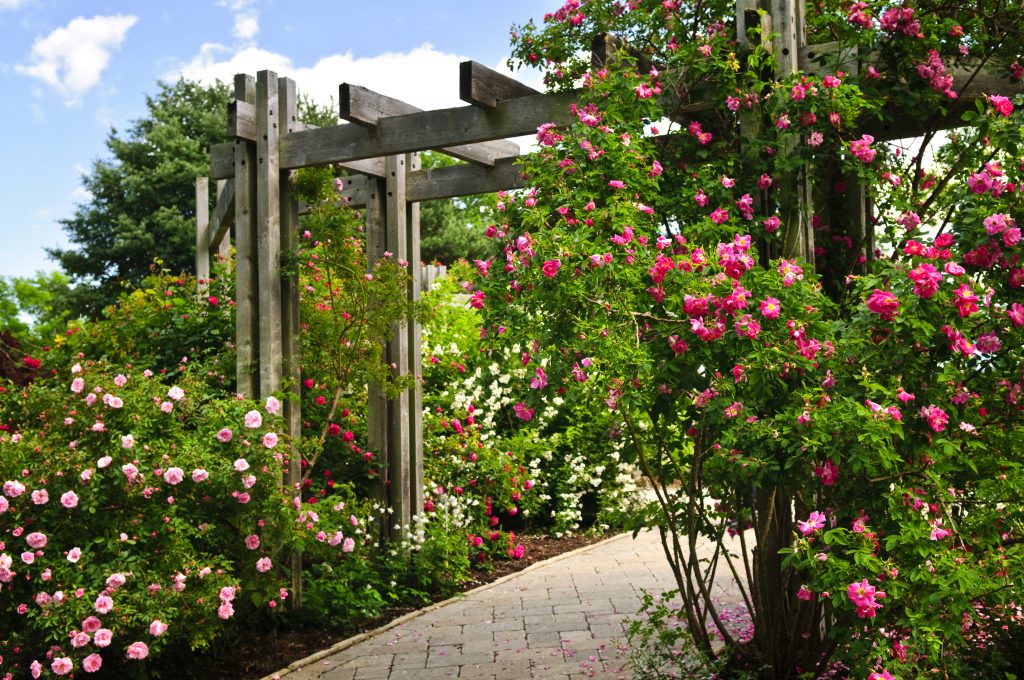 Create a focal point for your outdoor area
Cedar Park Deck Contractor is a trusted pergola builder that creates pergolas worthy of an outdoor accent. We customize designs depending on your existing landscape, home design, or the design you want. Our design team presents you with various design choices. These include: open-top pergolas, sail pergolas, gable, or pitched pergolas. Whichever you prefer, we assure you that you would have that perfect focal point that is both a functional and stunning outdoor addition to your home.
Pergolas provide space for entertaining
Pergolas are versatile outdoor structures, which is why they have grown in popularity. A pergola is a perfect place to enjoy brunch outdoors, even on a warm Sunday, because it provides ample shade. Additionally, it is an ideal venue for dinner and drinks with friends on a clear night. We construct pergolas of any size and accommodate your design preferences. Whether you are looking to cover a large patio area for entertaining, or desire a small pergola to act as a focal point on your property, call Cedar Park Deck Contractor!
Pergolas create intimate spaces
Although pergolas are open structures, upon your request, our carpenters install lattice work or screens to increase privacy of the structure. Additionally, hooks and rods can be added for drapes. The addition of drapes to a pergola provides increased shade and privacy. Also, consider having shelving installed to create storage space for plants and decorative items. Versatility is one of the benefits of a structure like this. You have the ability to transform it into any space you desire. Create a private space for romantic dinners or a large area for big parties. Whatever your vision, our team will create beautiful work.
Contact Cedar Park Deck Contractor today. Discuss with us your dreams for your outdoor area. Installing a pergola not only increases the beauty of the property, is provides a functional area to be enjoyed by all who visit.