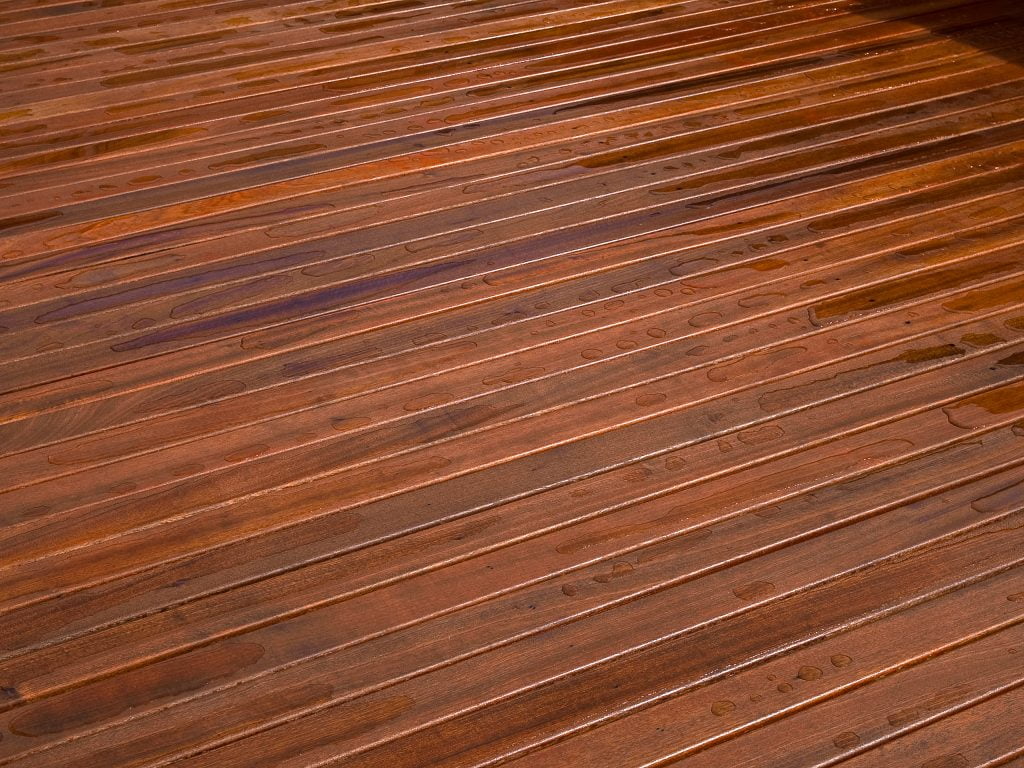 Call Cedar Park Deck Contractor for all your deck staining Cedar Park projects. Our crews are experienced and efficient in deck staining selection and application. As carpenters and deck design specialists, we understand the importance of quality staining products. When you hire us for your deck staining Cedar Park needs, we happily share our knowledge of the best products and advise you which stains compliment the wood of your choice. 
There are many reasons to take the time and effort to have quality staining product applied to your outdoor features.
Prevent Infestation
Wood is a natural material, which makes it attractive and desirable for outdoor structures. Unfortunately, it is also a favorite breeding place for insects and pests. When improperly prepared or incorrectly treated, the wood used to construct your deck could harbor pests such as termites, beetles, bugs, ants, and more. Therefore, deck staining is an essential part of keeping pests from damaging your deck area. The stain contains treatments for the wood and chemicals that prevent insect infestations. This process strengthens the wood and furthers the longevity of your wood structures. 
Minimize Moisture
Wood is a porous construction material, making it prone to moisture and dampness. When not immediately and properly addressed, the moisture starts bacterial and fungal growth, causing irreparable damage. Damp wood eventually rots. A deck structure consisting of rotting pieces quickly falls into disrepair and is unstable. Our Cedar Park deck staining team is equipped with the proper knowledge and armed with the right tools to protect against these issues. We thoroughly stain and properly coat each strip of wood to prevent moisture from seeping in. Additionally, it must be noted that we only use wood that has been appropriately treated before we begin construction. And, we always apply stain after completion of the structure.
Stain Adds Beauty and Style
We offer deck staining services that Cedar Park residents trust and rely on. These methods not only preserve the wood, but bring out its character as well. Wood has natural patterns and grains, making it unique and captivating. These details are enhanced when highlighted through staining. When using the right color of stain, and the proper application technique, we drastically improve your deck's appearance. Additionally, regular maintenance and application of stain maintains the beauty and classy look of your deck for years to come. As you can see, staining not only provides protection for the wood, but it offers personalization and customization. Cedar Park Deck Contractor has a wide variety of staining colors and products for you to choose from. We help you select the look you desire and we provide expert application every time.
Contact us today for a free consultation. Our experts come to your property, inspect your structures, and advise on the next appropriate steps. You have access to the best staining products on the market, and expert advice when you hire our company. The residents and commercial property owners in Cedar Park and the surrounding areas rely on Cedar Park Deck Contractor for all their deck staining needs.