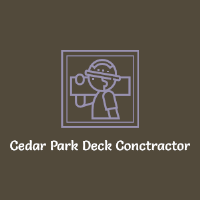 Contact us for all your deck construction projects. Specializing as pool deck builders, our team adds functional and attractive pool decks to any type of pool area. When considering the installation of a covered patio, contact us. Our expert design team excels at creating and building significant structures. The things we build are durable and provide coverage and style. Additionally, our carpenters build lovely and structurally sound pergolas. Built for any size area, a properly constructed pergola adds functionality and appeal to any outdoor area. If you have existing structures that are in need of repair, contact us. Our crews are highly trained in the assessment of deck structures and the identification of problems therein.
Customer Service
All customers who contact us receive our immediate attention. It is the goal of Cedar Park Deck Contractor to thoroughly communicate with our customers. We believe this starts with the first call. Our team answers all questions and concerns. Working together, we gladly share our expertise with all our customers. We view embarking upon building major structures, such as a deck, covered patio, or pool deck as a partnership. Therefore, it is essential that we trust each other and communicate regularly. You will know the status of the project every step of the way. It is important to us that you feel included and empowered.
Contact Cedar Park Deck Contractor today!